PRIVA Compass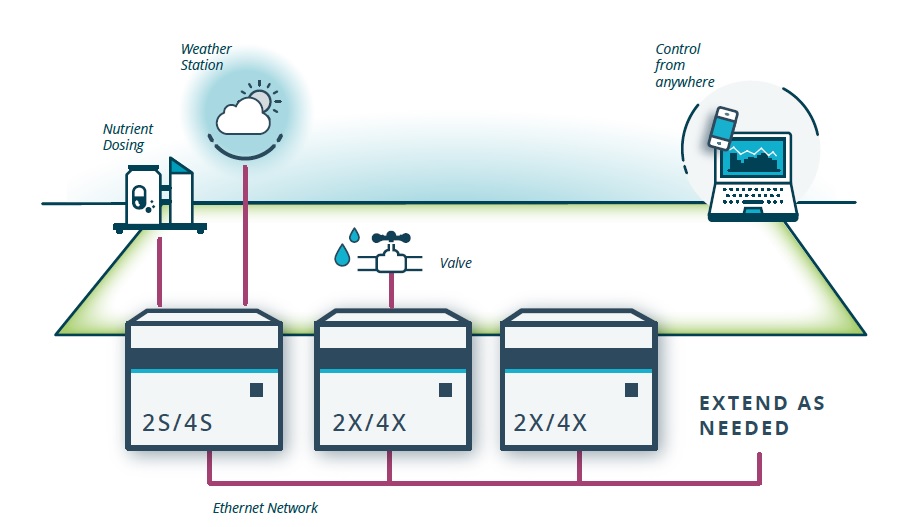 Agriplast Polyhouse Automation Systems are suitable for all types of Polyhouses from small farmers to commercial farming. With the use of Polyhouse automation, a grower can increase the yield and improve the quality of crops and minimize climate for the crop by monitoring and controlling temperature, humidity, light, and CO2 in the Polyhouse. Agriplast Polyhouse Automation Systems are very easy to operate and accessed via smart phone, tablet, or computer from anywhere.
When it comes to Polyhouses, they are great protection from adverse weather conditions, but what many don't realize is that outside factors have a significant impact on what's happening to your plants inside the Polyhouse. There are optimal conditions that plants thrive in and finding that sweet spot can be tricky when you consider all the environmental variables including light and solar radiation, wind, atmospheric pressure, and relative humidity as well as rain and precipitation. Create the ideal environment for your plants with an automated Polyhouse.

PRIVA Compass
Is your crop and business growing efficiently? This is getting more and more important, just like using water and energy optimally and producing vegetables, fruit, and ornamental plants safely. It is an affordable integrated control system for Polyhouse control operation. Priva Compass offers a user-friendly and sustainable solution to simply control your crop by optimal water and energy use. Priva Compass takes the crop as the starting point and will guide you towards a growing business.
Modular Design
Customized in line with your specific requirements.
User-friendly Operation
Priva Compass operator application allows you to control your Polyhouse systems using any device (including tablets and smart phones).
Intuitive dashboards and graphs
Clear user interface with intuitive dashboards and graphs.
Crop control software
Within a crop zone, everything revolves around the crop. Using the crop zone control modules that are part of Priva Compass, you can operate your installations directly to control the amount of light, water dosage, and the humidity level and temperature within a crop zone.
Balanced Irrigation
No more dehydration or poor root development.With the irrigation modules, you can adjust the right amount of water at the right time, to the perfect combination for your crop.
Climate Module
With the climate modules, you can simply control and optimize temperature, air humidity and air flow. Now your crop can develop itself optimally with minimal risk of diseases.
Photosynthesis Module
With the photosynthesis modules, you can control and optimize light and CO2 to have the right balance in your photosynthesis process. This results in a higher quality of your crop and a higher yield.
Water & Energy Module
With the water modules, you can provide your irrigation valves with the right amount of water and fertilizers. The realization of an optimal climate is indispensable without energy. With the energy modules, you can control your boilers in the most efficient way.
Analysis and alarms
Priva Compass automatically generates predefined graphs and reports. Once you have insight into your process and you're able to analyze it, your job suddenly becomes a lot easier.
| Specification | Property |
| --- | --- |
| Type | AI & IOT cloud based smart Greenhouse Control System operate from anywhere, on any device at anytime. |
| Irrigation module | Automatic Irrigation based on EC, PH and water requirement of the crop. |
| Climate Contol | Vents , Screen , Cooling , Heating , Mixing Valves for tube heating. |
| Photosynthesis module | lighting and CO2 Control Strategy that switches based on time, radiation intensity and radiation accumulation. |
Know more about
PRIVA Compass
Send us a message and we will help you to know about the PRIVA Compass