Bluelab Truncheon Meter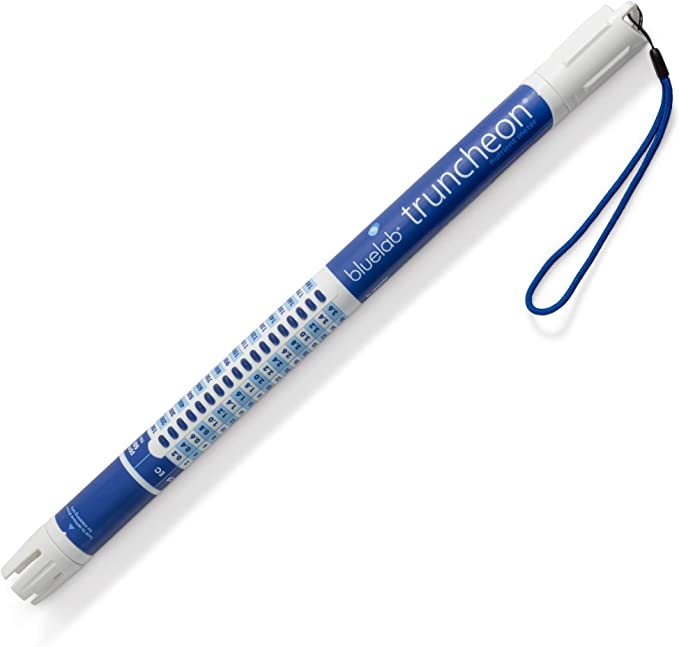 Quickly monitor for precise up and down adjustment of your nutrient (TDS) level in solution to maximize your grow and ensure plants get the balanced feed they need; Measures while mixing nutrients in your tank
Measurement Range: 2 to 36 CF, 0.2 to 3.6 EC, 140 to 2520 ppm (EC x 700), 100 to 1800 ppm (EC x 500); General uses include gardening, hydroponics growing tent and reservoir
Comes factory calibrated (no calibration required) and is fully waterproof; Automatic Temperature Compensation provides consistent reading regardless of any fluctuations in temperature
Combine with pH tester and other meters for full garden nutrients monitoring in water; Other features: Auto off function, no buttons or switches; KIT INCLUDES: AA batteries, Truncheon case, probe care kit sold separately
Made in New Zealand and manufactured by Bluelab, the industry leader in hydroponic testing equipment, built for growers; 5-Year Limited Warranty with proof of purchase.
Bluelab: Trusted by growers like you for over 30 years
For over 30 years, Bluelab has been providing award-winning and innovative technology that helps growers unlock their plants' full potential. At Bluelab, we believe that our commitment to designing hardy, purpose-built products and creating strong educational programs will help elevate the standard of growing. Together with our growers, we will create a world with fewer pesticides, food miles and less water usage. Let Bluelab's products take your growing to the next level.


Know more about
Bluelab Truncheon Meter
Send us a message and we will help you to know about the Bluelab Truncheon Meter