Agriplast Right Pot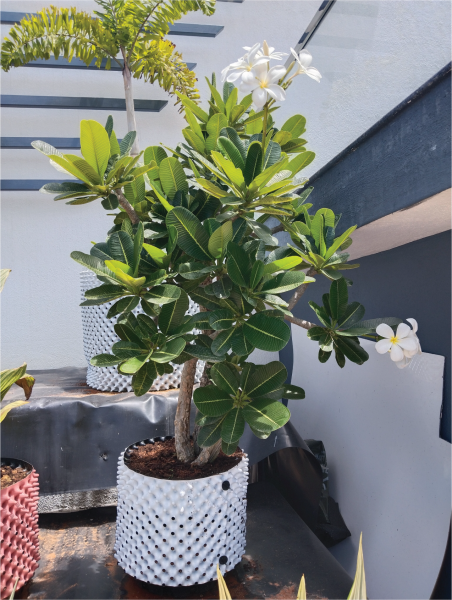 | | |
| --- | --- |
| Minimum Order Quantity | 100 Unit |
| Material | Plastic |
| Shape | Round |
| Size | 9"x7",9" x11",9"x15",12"x7",12"x11",12"x15",12"x22" |
| Usage/Application | Plant Pot |
| Color | Black |
| Design Method | Factory Made |
| Brand | Agriplast |
| Country of Origin | Made in India |
| Capacity | 7 Ltr,11 Ltr,15 Ltr,17 Ltr,27 Ltr,37 Ltr,55 Ltr |
The Design of the Agriplast Right Pots helps to achieve much superior white root network, the better establishment in the field post-transplant leading to faster and healthier growth of the plant.
These Pots also provide flexibility to the users to reuse the pot and move the plant irrespective of its size and age.
Agriplast Right Pot is a new planting solution for nurseries of potted plants, nurseries which supplies finished grown-up trees for transplanting, terrace farming, forestry, soilless cultivation, hotels to keep ornamental trees, parks, industries, etc.
We have top-quality plastic pots for plants available in different sizes and shapes.
This plastic pot is best to design and has discounted price.
Key Features:
High durability and reusable
Protects from soil-borne diseases
Enables stronger root system development
Allows faster drainage of excess water
Allows air pruning of roots
Easy transplantation of seedlings and trees
Increases mobility of plants and trees
Faster uptake of Nutrients
Know more about
Agriplast Right Pot
Send us a message and we will help you to know about the Agriplast Right Pot