Greenhouse Structure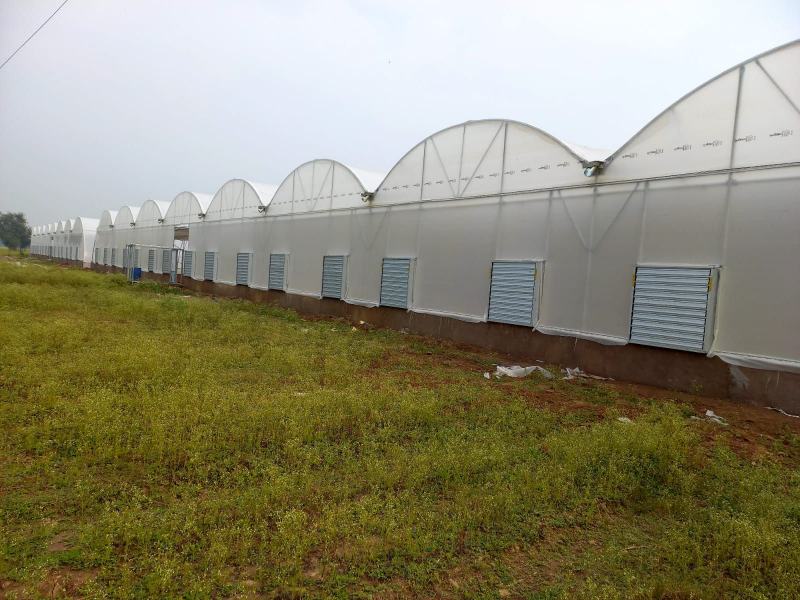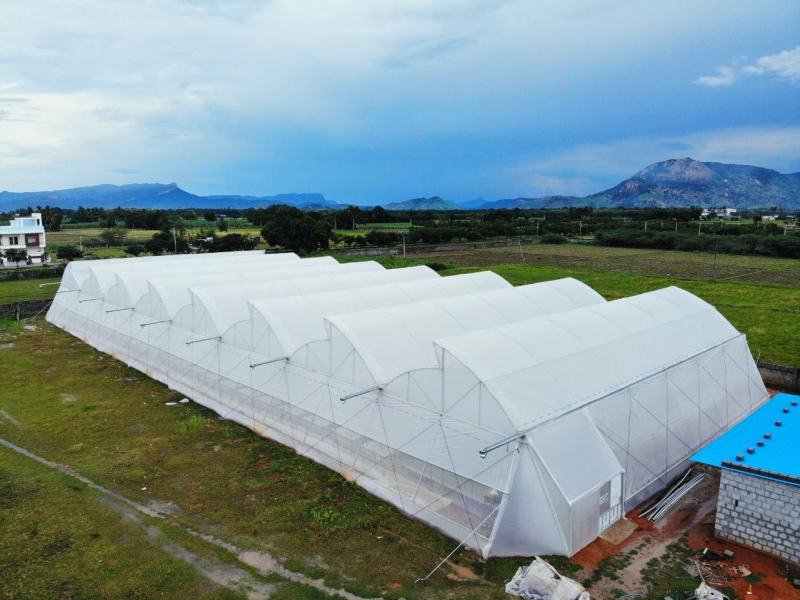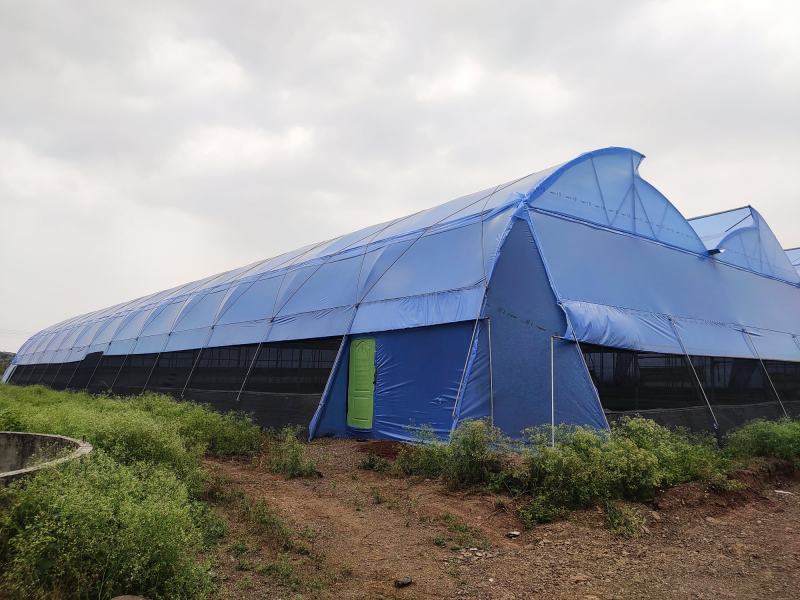 AGRIPLAST ISRAELI DESIGNED POLYHOUSE
KEY FEATURES
We get tones of request on how Agriplast polyhouses are different than any cheaper available structure in the market and why cheaper solutions doesn't last for long. It took us lot of research and development and more than 25 years of learning & hardwork to understand what it takes to make a sustainable & stable greenhouse. Each and every part of the structure and its features are designed in a way to provide maximum output to the growers. If the structure is not well designed it can result in loss upto 50% of each and every cycle of the crop. This gives recurring losses every year to the grower and it becomes unviable for him to do greenhouse farming. We have given a detailed information about the features which we provide and which has proven to be most beneficial for the greenhouse growers.
| FEATURES | AGRIPLAST ISRAELI DESIGN POLYHOUSE |
| --- | --- |
| Height of structure | 6.8 TO 7 meters from ground level |
| Side ventilation | 4 meters which provides total ventilation of 48% which is best in its segment. |
| TOP VENT | 1.2 meters |
| Pipe quality and Galvanization | 375 to 400 GSM |
| Nut bolts and Connectors | 22-micron zinc ferrous coated. Main connectors are 5 mm coated (Zinc coating). |
| Foundation | 76 mm dia with 2 mm thickness. Crimped foundation which gives more strength. |
| Door | Aluminum double sliding door |
| Gutter thickness | 1.6 mm Galvanized gutters with trapezoidal shape. |
| End gutters | We provide gutters at both the end of the structure giving extra surface area for water harvesting. |
| Shade net mechanism | Pulley system hybrid mechanism. The shade net moves with thousands of pulleys and sandwich clips which is well designed for easy movement without tearing the Shade net. Results in hassle free operations for many years. |
| Reinforcement and Anti wind breakers | We provide multiple reinforcement and anti-wind breakers for the strength of the structure. |
| Hockey pipe | Square pipe is given. Square pipe provides more stability to the structure due to more surface area. |
| Tonnage of structure | 20- 21 tones of steel. Total structure weight is 24 tones approx. depending on the structure size. |
| Profile | Aluminum profile. Heat doesn't transfer resulting in better plastic life. |
| Spring | PVC coated spring IMPORTED. Doesn't heats the plastic. |
| PVC Wires for Shade net Mechanism | PVC wires used for shade net moving without wear and tear. |
| POLYFILM | GINEGAR ISRAEL |
| Shade net / Insect net | Agriplast make |
| Multiple designed connectors | Multiple Israeli designed connectors are used for better strengths for the structure. This is one of the key USP of our structure. |
| AI Automation system | Our polyhouse comes with AI climate control which provide full control to the user for the automatic operation of polyhouse. |
| Screen Automation | We use imported Italian products for screen and side vent automations for long term hassle free operations. |
| Other Features | On special request we can provide Curtain box system/Aluminet shadenet which last for more than 20 years with warranty of 5 years by Ginegar & we also provide FLC mechanism for easy movement of the side vents. |
| Agronomist Support | We give free of cost agronomist support to all our farmers for assured success. |
AGRIPLAST POLYHOUSE STRUCTURE
POLYHOUSE FARMING
Agriplast Protected Cultivation supplies the best designed structures in the market. We design our structures as per Israeli designs and take pride in being associated with one of the biggest names in the industry. We offer best grade of Polyhouse and self-sustaining protected structures. These products are manufactured with world standard quality norms, top quality components and modern methods.
Know more about
Greenhouse Structure
Send us a message and we will help you to know about the Greenhouse Structure